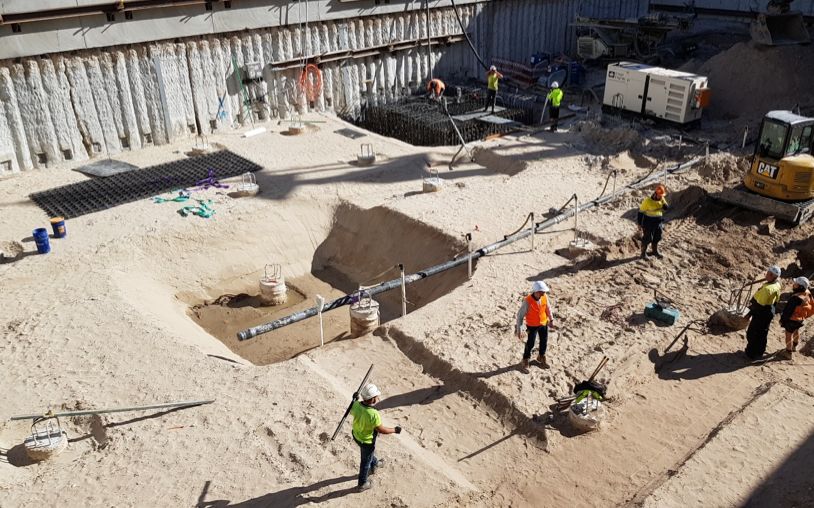 1788 Project Early Work Completion
1788 Project Construction Early Work period is completed in this week.
After months' effort, dealing with all expected or unexpected issues, 1788 Project Early work is completed in this week. This is a milestone of the project, which indicates that the project is moving to next step : structural construction, starting with all preparation work for hydrostatic slab.
SJD, APK, ULTRA and all other parties will keep pushing the project to reach its practical completion on time.
1788 Residence is a high quality, ethical residential and commercial apartments, which provides various choices in one bedroom, two bedrooms, three bedrooms, sub-penthouse and penthouse with all smart home system, world-famous brand appliances, Italian natural stone bench top and timber veneer joinery system and other high-end life styles. These are the kind of homes that will turn heads. Refined, convenient and beautifully conceived in every aspect. The interiors create a timeless backdrop upon which lovers of the finer things in life can see themselves and their collections. From the sweep of a room to the last finishing details, these custom-made residences are blessed with perfect proportion and a timeless aesthetic. No expense has been spared in creating the finest luxury living in the village; their like may never be seen again.
Display address : 384 New South Head Rd, Double Bay
Opening time with appointment : Monday to Friday 10 am to 5 pm
VIP hotline : 0424 251 259 EDDIE MANSOR